Meet Paul and Tracy Spraetz 
Tesoro Viejo was designed as a true master-planned community – a place where residents can live, work, and play all in one location. Since our inception, many homeowners have embraced this lifestyle. In our Live, Work, Play blog series, these homeowners are sharing about their experiences in our community.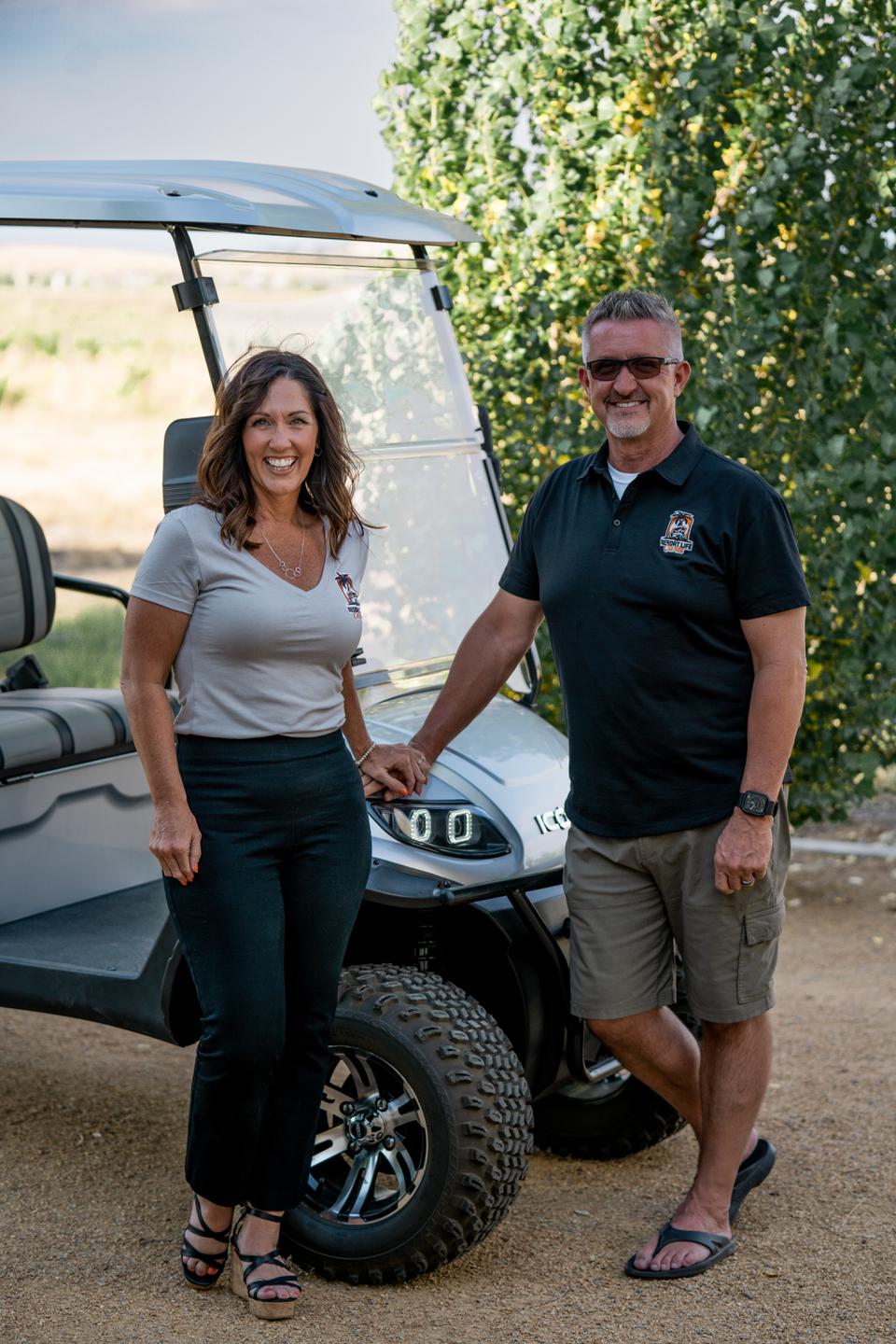 From the time Paul and Tracy moved to Tesoro Viejo, they knew their lives would change for the better. They were drawn to the idea of a neighborhood community, where getting to know your neighbors was the standard, and block parties were a tradition. 
In this edition of "Live, Work, Play" you will learn how Tesoro Viejo inspired this couple to start a business that fed into their passion for community and fun.
How long have you lived at Tesoro Viejo, and why did you choose this community?
We moved in May of 2020, drawn to the idea of a neighborhood COMMUNITY. Now that we've been here a few years, we love the summer concerts, The Ranch House, the community pool, and just being with our neighbors so much–who are now our closest friends! 
What do you find that Tesoro Viejo has that's different from other neighborhoods you've lived in? 
It's interactive. So much of what happens in our neighborhood encourages getting to know your neighbors. We've never lived in a neighborhood where we've known SO MANY of our neighbors. I love that when we walk by the park, we know most of the kids, or when we're at the pool, we see familiar faces. Going for evening golf cart rides is a fun way to see our neighbors, and the golf cart parades are always a blast and a great way to meet new people.
Choose one word to describe the vibe in your neighborhood. 
COMMUNITY.
How do you "play" at Tesoro Viejo? 
First off, it's not unusual to find us riding through the neighborhood in our golf cart while visiting a lot of our friends along the way. We take walks on the beautiful trails in the development, BBQ with friends, hang out in our amazing community pool, spend downtime in our backyard enjoying our family and the beautiful views of the Sierras from our backyard. One of our favorite things is to chase sunsets, as they are exceptionally stunning out here in Tesoro Viejo!
When did you start your business, Resort Life Carts? 
November 1, 2022! 
Give us the elevator pitch for your business! 
Hi! We own Resort Life Carts. We offer affordable street legal carts for people to use to enjoy their community and have a great alternative for a fun form of transportation.
What does your typical work day look like? 
It looks like about 20,000 steps. It's a juggle between showing carts, catching up on emails and calls, working on customizing both our stock carts and customer orders, planning events and writing up orders. We are truly blessed with such an amazing response from our surrounding communities.
Describe what it is like to live, work and play at Tesoro Viejo. 
For us, it's all about fun, honestly. We love what we do, we love our neighborhood and we love our neighbors. When you love what you do, it just doesn't feel like work. And when your neighborhood always has fun things to do and great people to do it with, you wind up having a pretty fun life. That's the dream for us!
What are your plans this summer? 
Work hard, play harder! Besides work and enjoying our friends and family, and of course a little pool time, we also have some trips planned this summer for a little adventure. 
Give us one fun fact about your life right now! 
We rarely have time to watch TV. Work is busy! When we're not busy with work, we're busy with fun, so don't ask us about the latest shows on Netflix or HBO, because chances are we will have no clue what's going on!